If you are using Intercom for customer support, your product feedback comes mostly through Intercom conversations. Users will report bugs, enhancements, or feature requests usually coming in the form of questions like "How do I do X?" and "I can't find how to do Y".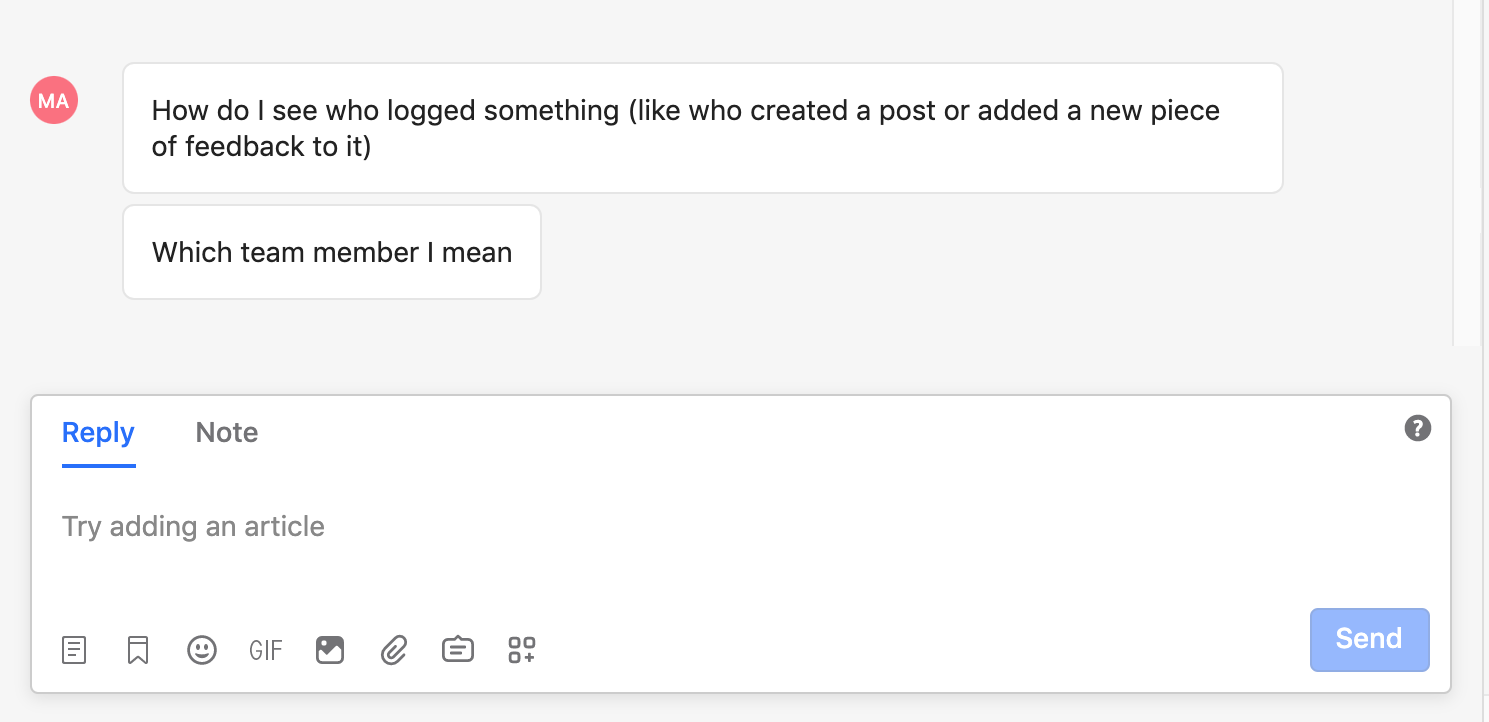 Your role is to understand the underlying issue or the "job to be done" that your customer is describing. But how do you keep track of all your product feedback and most importantly how do you follow up with your customers so you keep them engaged and not run the risk of churn?
With the Acute integration for Intercom, you can capture product feedback and feature requests directly from Intercom conversations, keep track of what customers have asked, and follow up with them.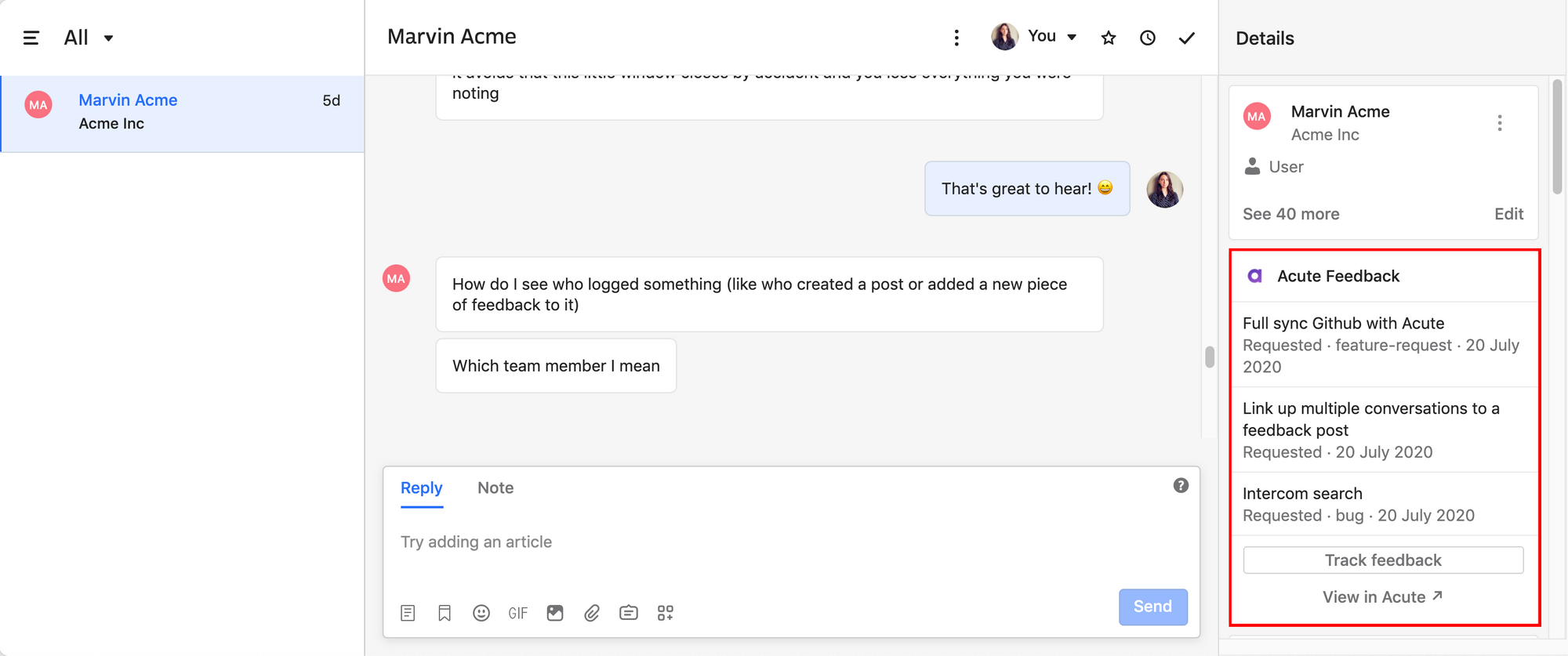 Whenever you receive product feedback from a customer (that can be either a feature request, an improvement for an already existing feature, or a bug) you can push it to Acute, straight from inside the conversation.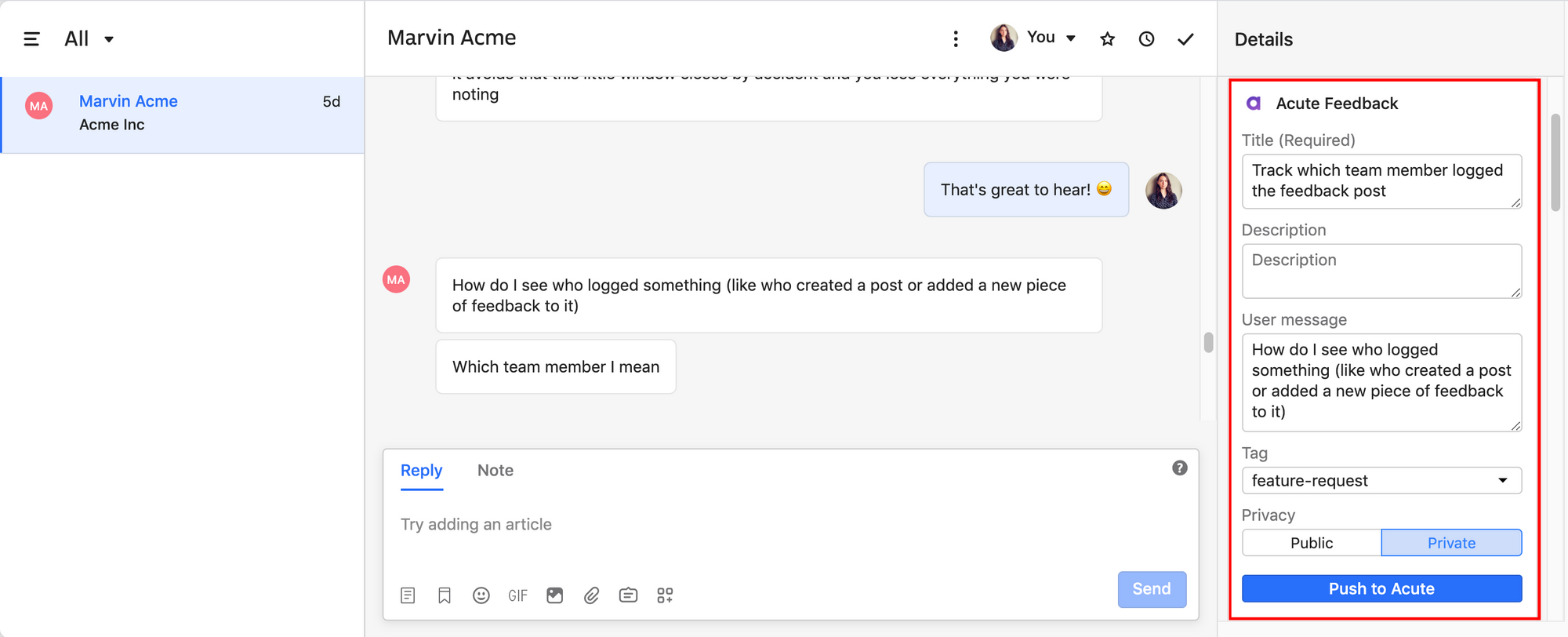 You can also capture the customer's exact words when tracking feedback. This way you'll have better insights into your customers' problems when analyzing and planning feature requests later on.  You can track multiple conversations and user quotes (tiny bits of insights the user said that you consider important) for the same feedback post so that you can capture the demand and the different ways of describing the same issue.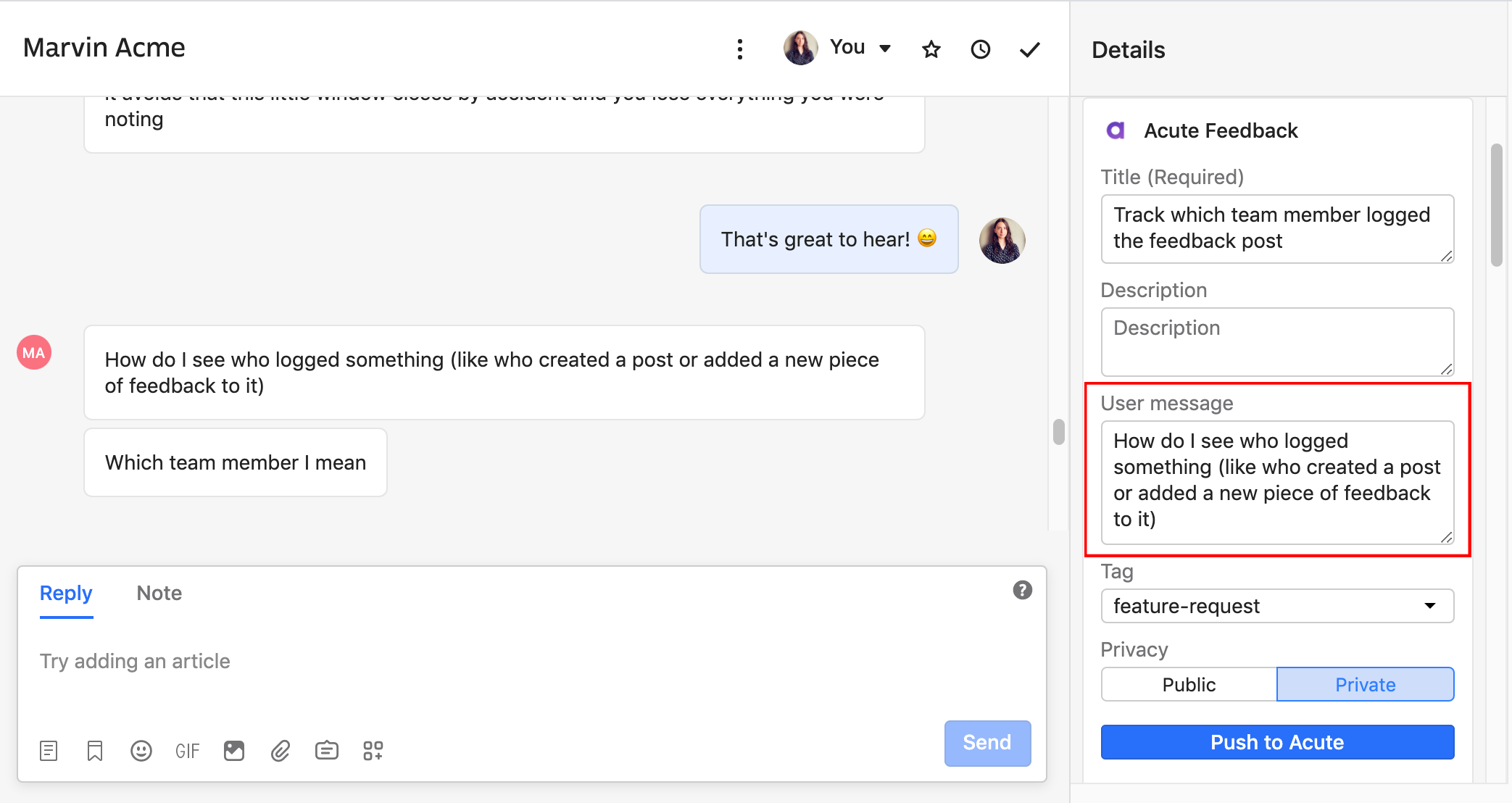 When looking at feedback in Acute you can see all the related user messages of that feedback post in a single place to gain a deeper context and understanding. The Intercom conversation will be linked to the feedback post so you can open it at any time from Acute to get more information or ask any follow-up questions.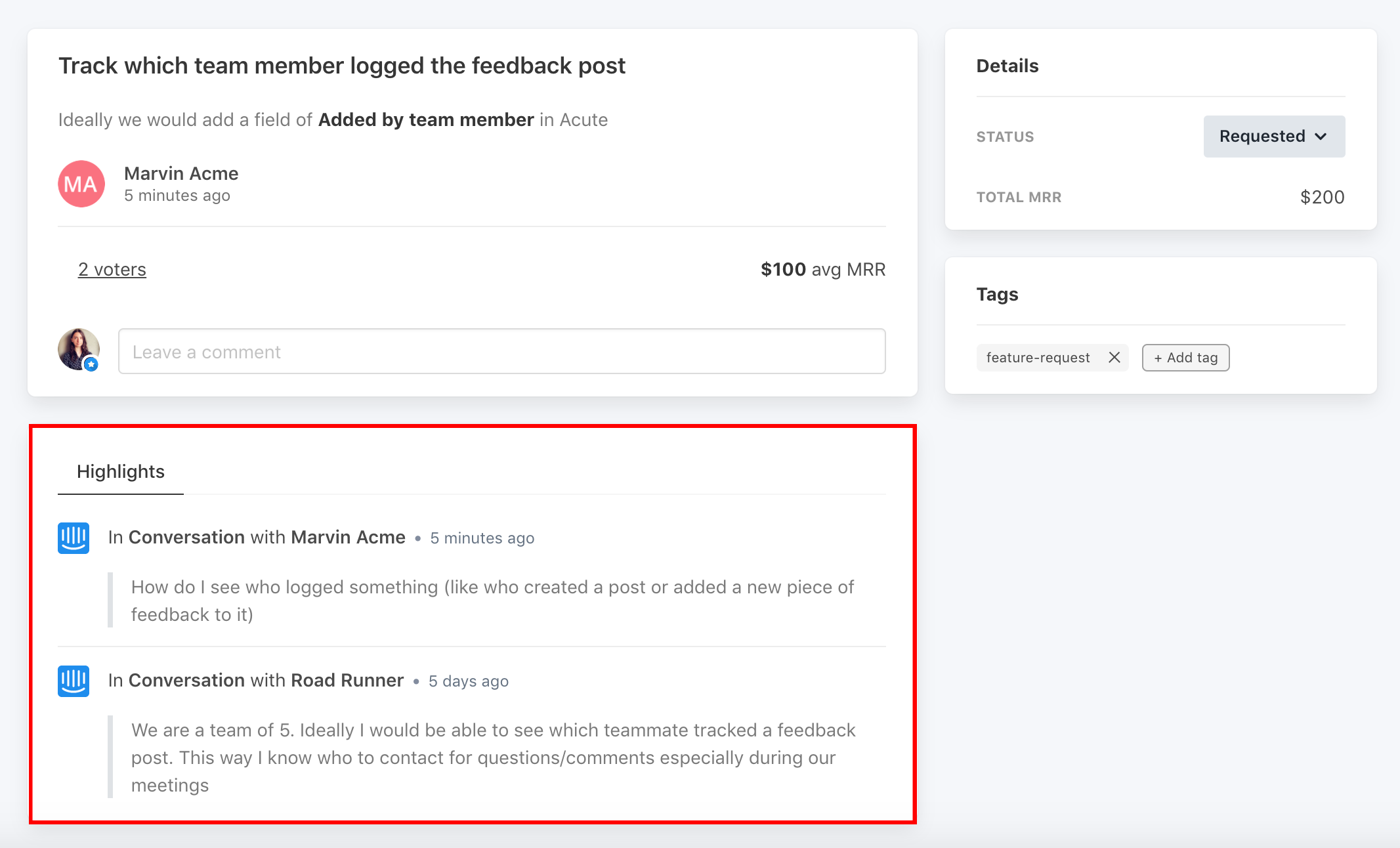 To make sure all your product feedback is organized and categorized you can tag your feedback post when creating it directly from Intercom.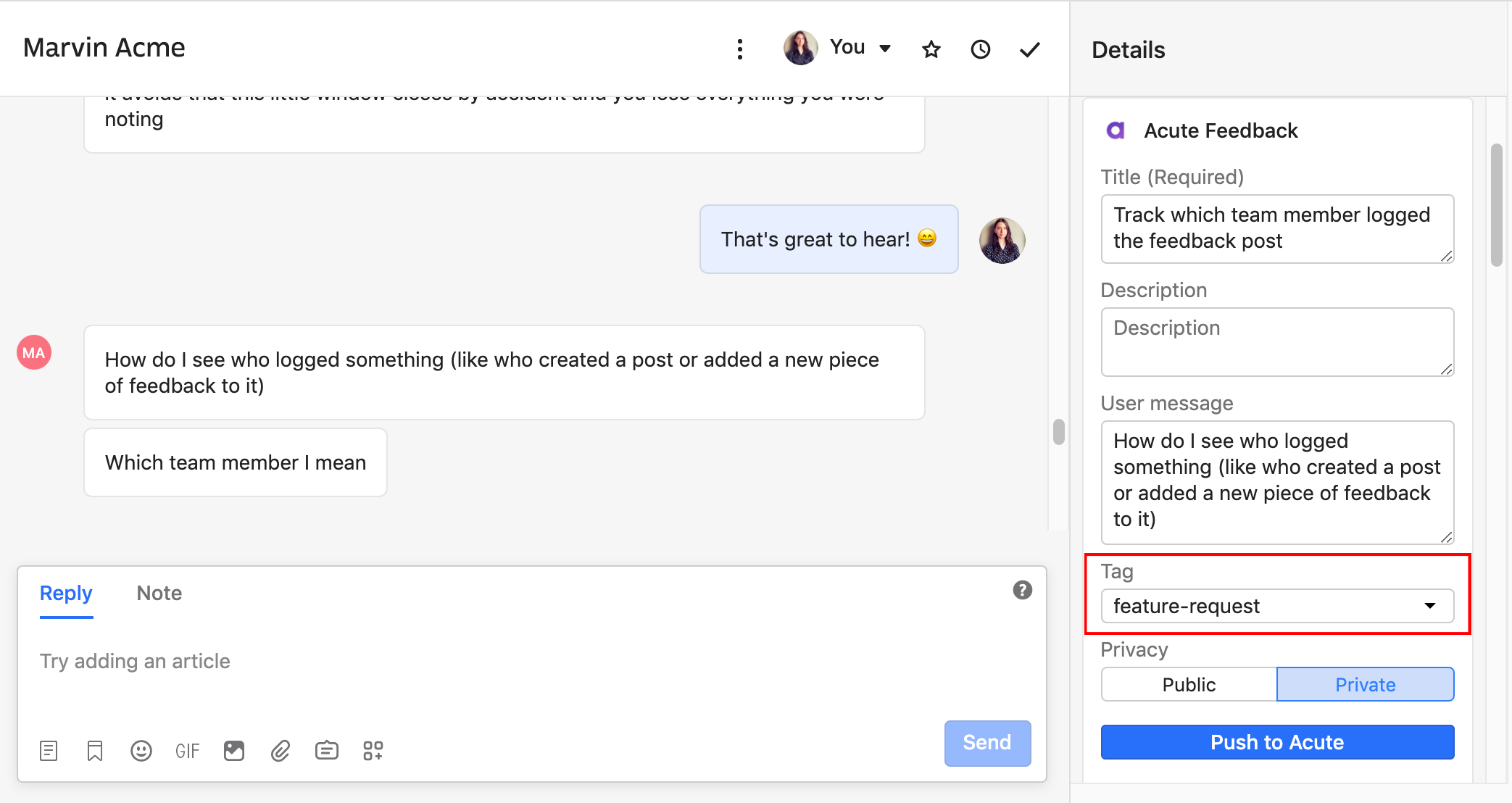 You can capture feedback publicly or private depending on your needs. The public feedback will be available in your roadmap and feedback page, while feedback that is set to private will only be available internally, to you and your team. This way you can capture feedback privately, validate with your team, and only make it public if it's part of your product vision.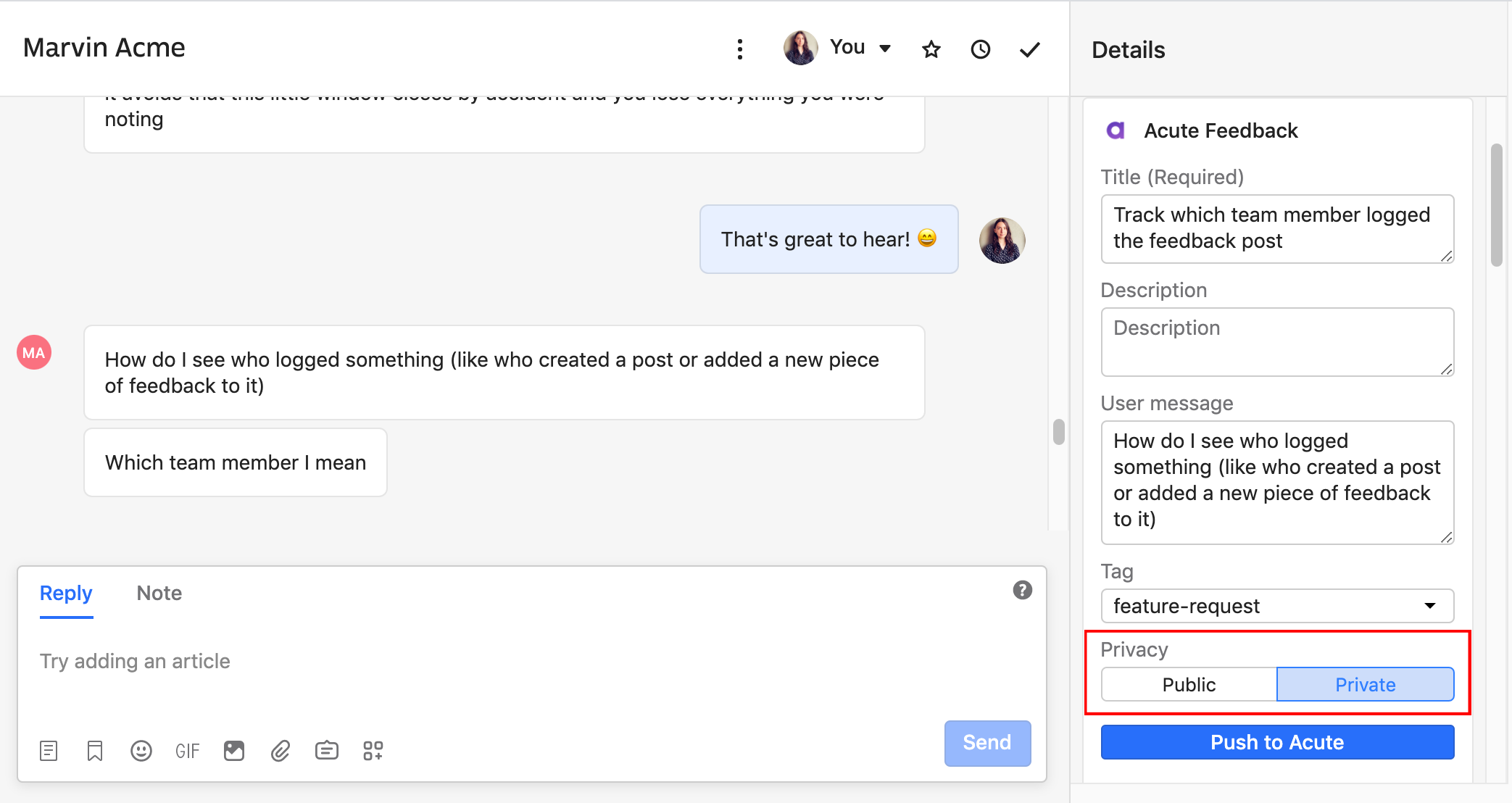 Your customer data is automatically synced with Intercom out of the box, so your team has all the valuable context at hand.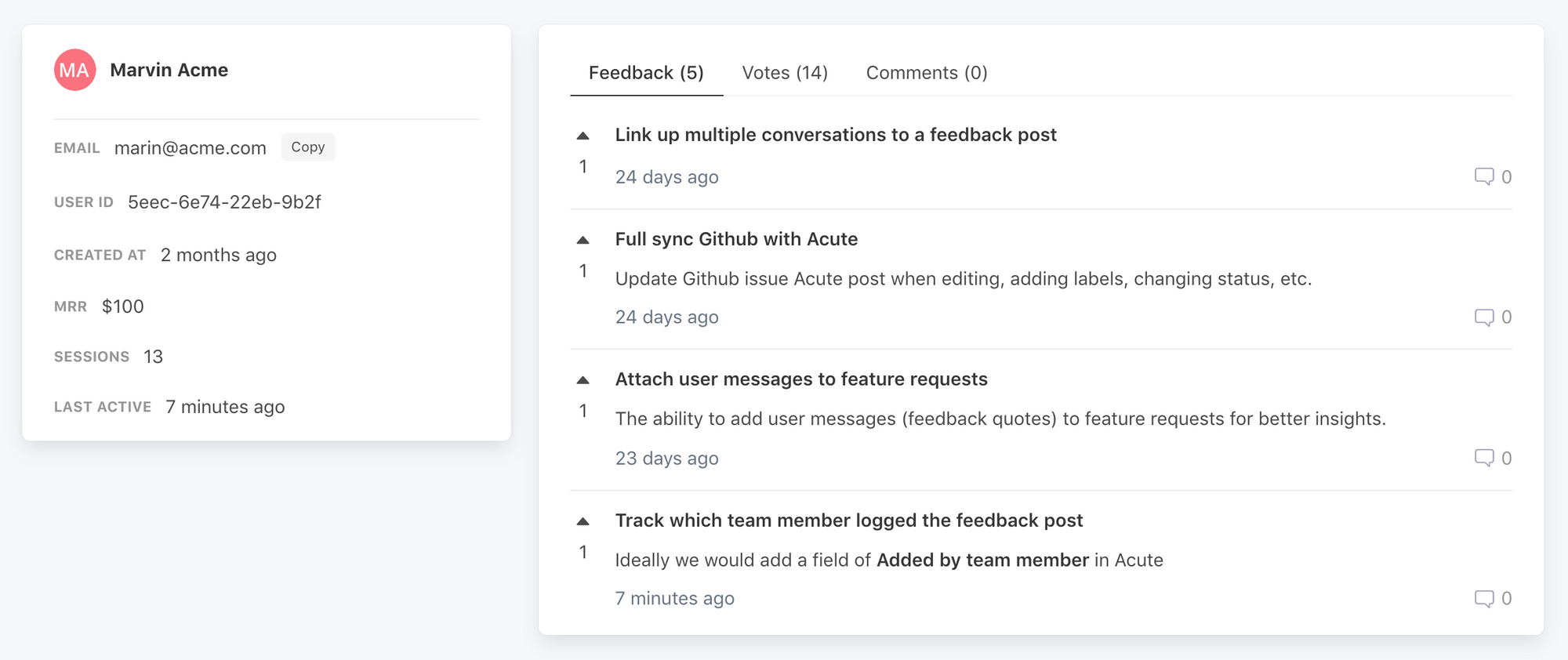 Over time all this valuable data will become key in understanding your customers' needs and will help you make more informed decisions in shaping your product's roadmap.
---
Need an easy way to capture and manage feedback in Intercom?
Install Acute for Intercom