Building a startup and doing customer development with a small team is a challenge. It gets 10 times more challenging if you are a solo Founder.

Your time and your focus should be your most protected assets and thus you should try to automate as many processes as you possibly can: recurring payments, emails, faqs, onboarding guides, testing, collecting feature requests, etc.

Here is how you can collect feature requests in Intercom and automate your feedback loop using Acute.
Allow users to submit feature suggestions without starting a new conversation
You can embed Acute's widget in your Messenger Home and let customers make feature suggestions and vote on features. This makes it super easy for your customers to leave feature requests directly inside your product, without having to leave the page they're on or sign up for a different service. In return, you will get more feedback and gain more insights. You will also have all your feature requests in a single and organized place instead of spread across email, twitter and support chats.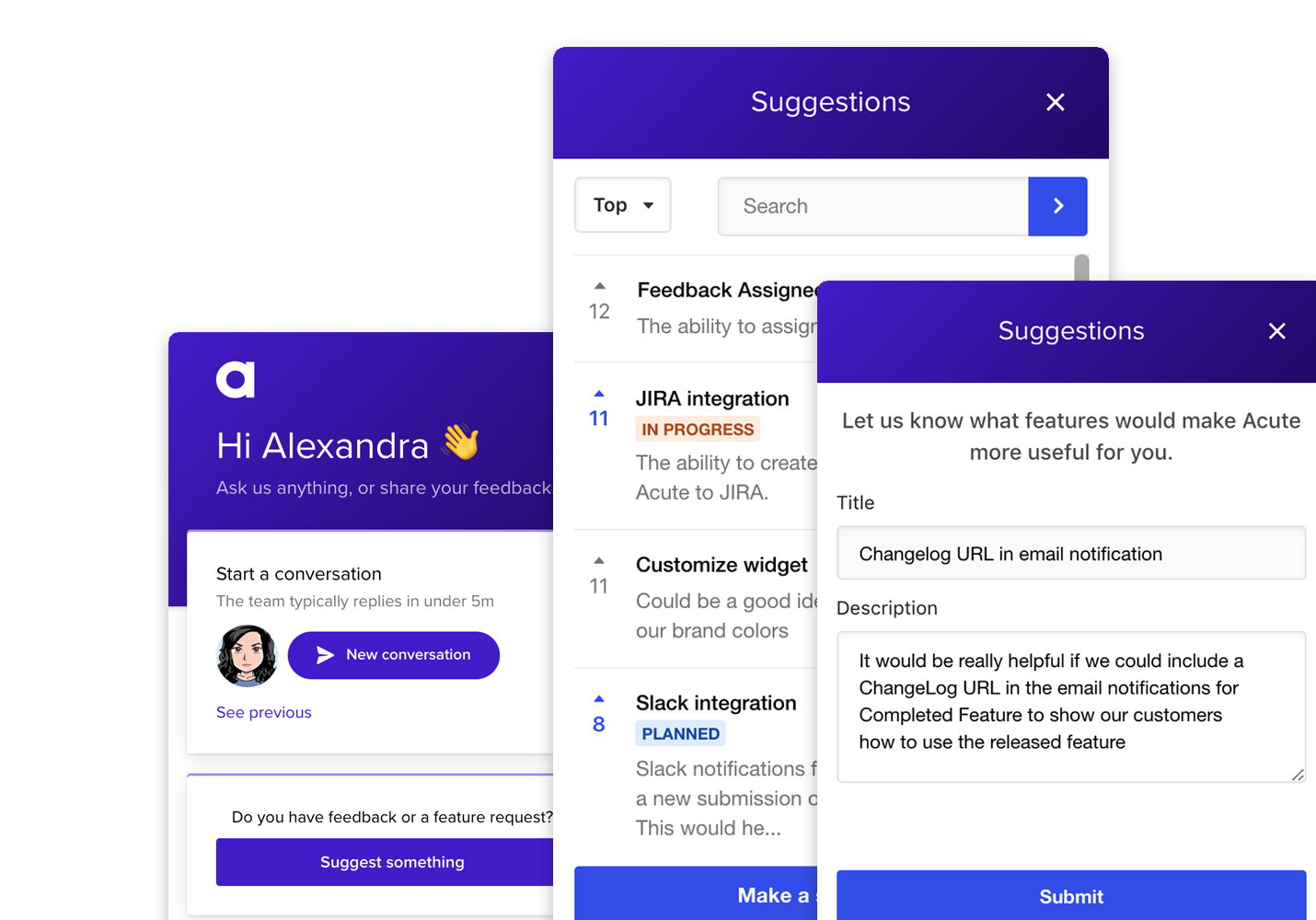 Capture and send feature requests from conversations to Acute
Inevitably you will still have feature requests arise in conversations. In that scenario, you can create and send a feature request to Acute directly from your conversation's inbox. The process is exactly like submitting your feature request through Intercom Messenger, except it will be done manually by you, and the author of the feature request will be the user from the conversation.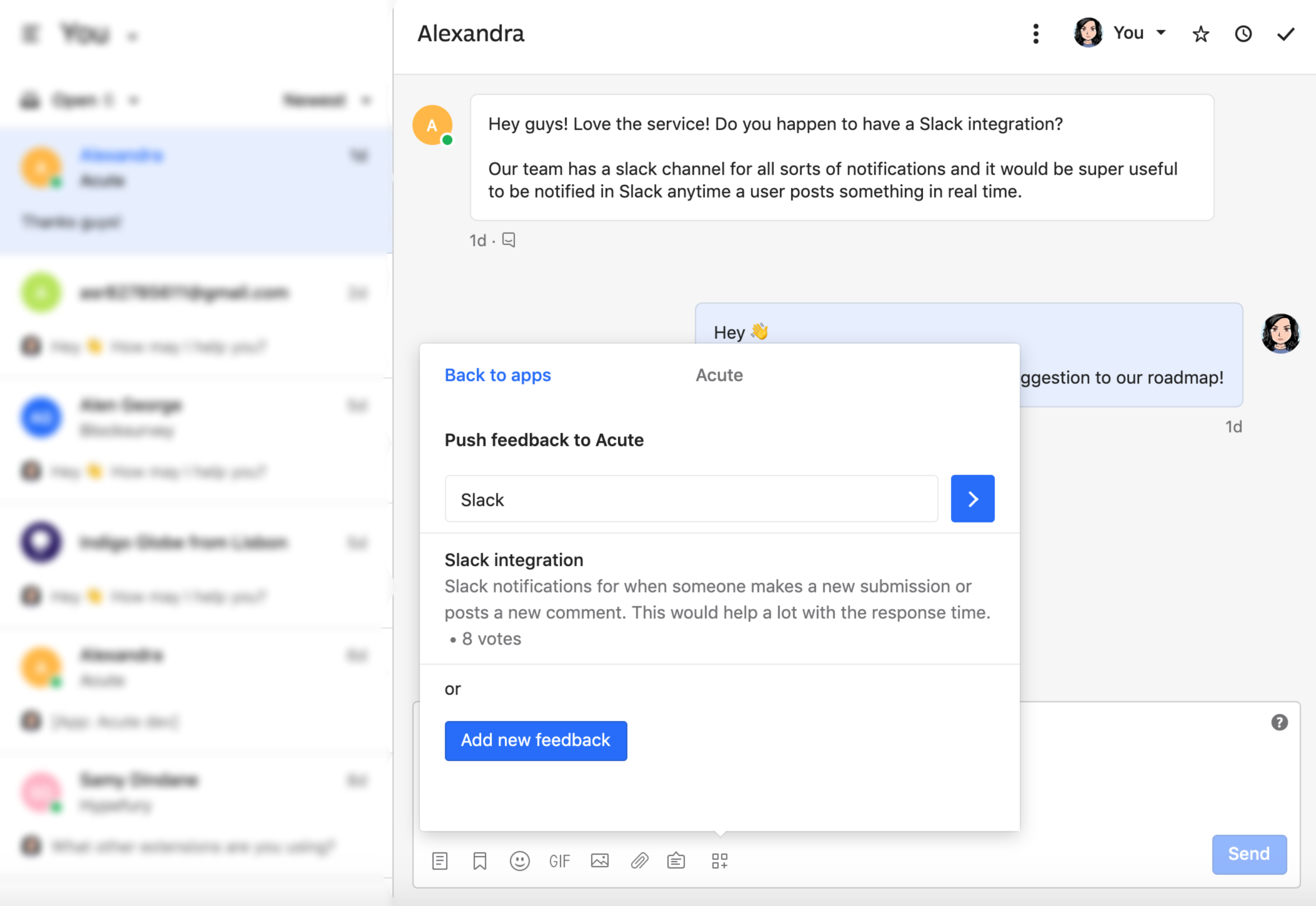 Your customer data is synced with the feature request
Acute links the customer information to every feature request so you have all the valuable context at hand. You can see the revenue of the customer who submitted the feature request, and you can see the revenue of the customers who upvoted the feature request. You can also see the average voter MRR and cumulative MRR of each feature request. This helps you understand what needs your customer segments have and identify what feature requests matter most to your paying users.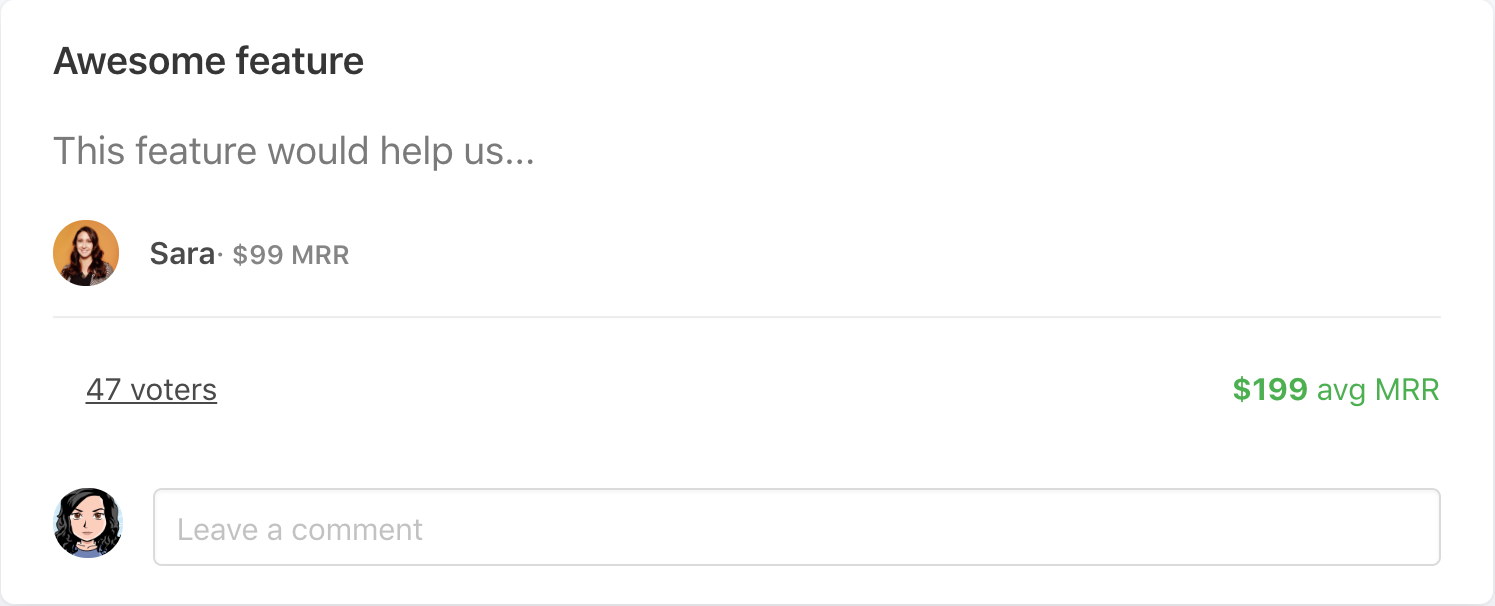 Show customers your feature requests' roadmap
You can embed Acute's roadmap widget in your Messenger Home and show customers on what feature requests you are currently working on and what's next in the pipeline. This will help them get a better sense of the direction your product is going and which of their feature requests will be implemented soon. They will love you for it.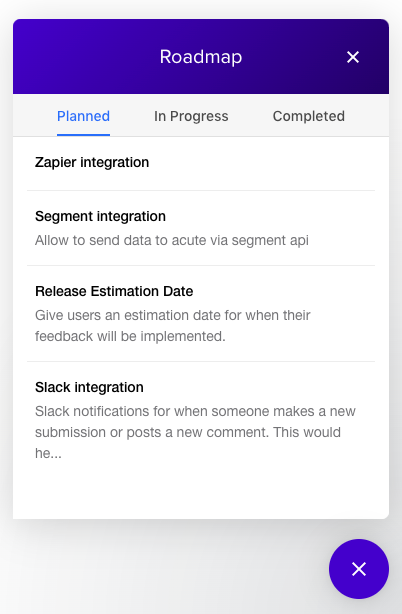 Notify customers when their feature requests have been implemented
With Acute, you can close the feedback loop completely automated. You can notify your customers when a feature requests they submitted or voted on has been released with automated email notifications.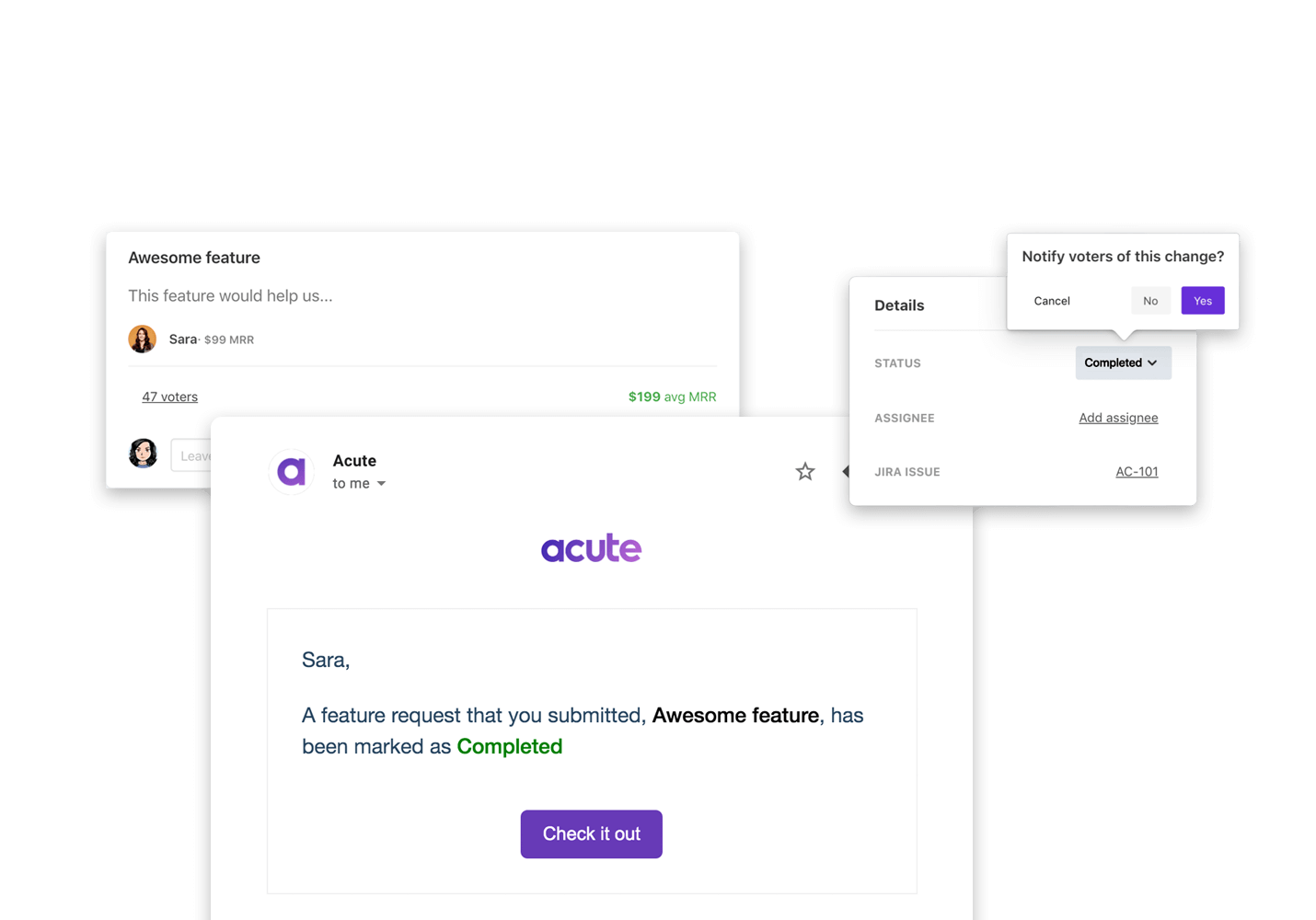 ---
Need an easy way to collect feedback with Intercom?
Sign Up for Acute