Then we found Acute. I liked that it had the Intercom widget and that users didn't need to create an account or log into it separately as they did with Canny or Trello. We decided to give it a try without much expectation.
To our very pleasant surprise, our users used it from day one. I couldn't believe how quickly they started added and upvoting requests, commenting, and getting in touch with us when we released features they were following on Acute.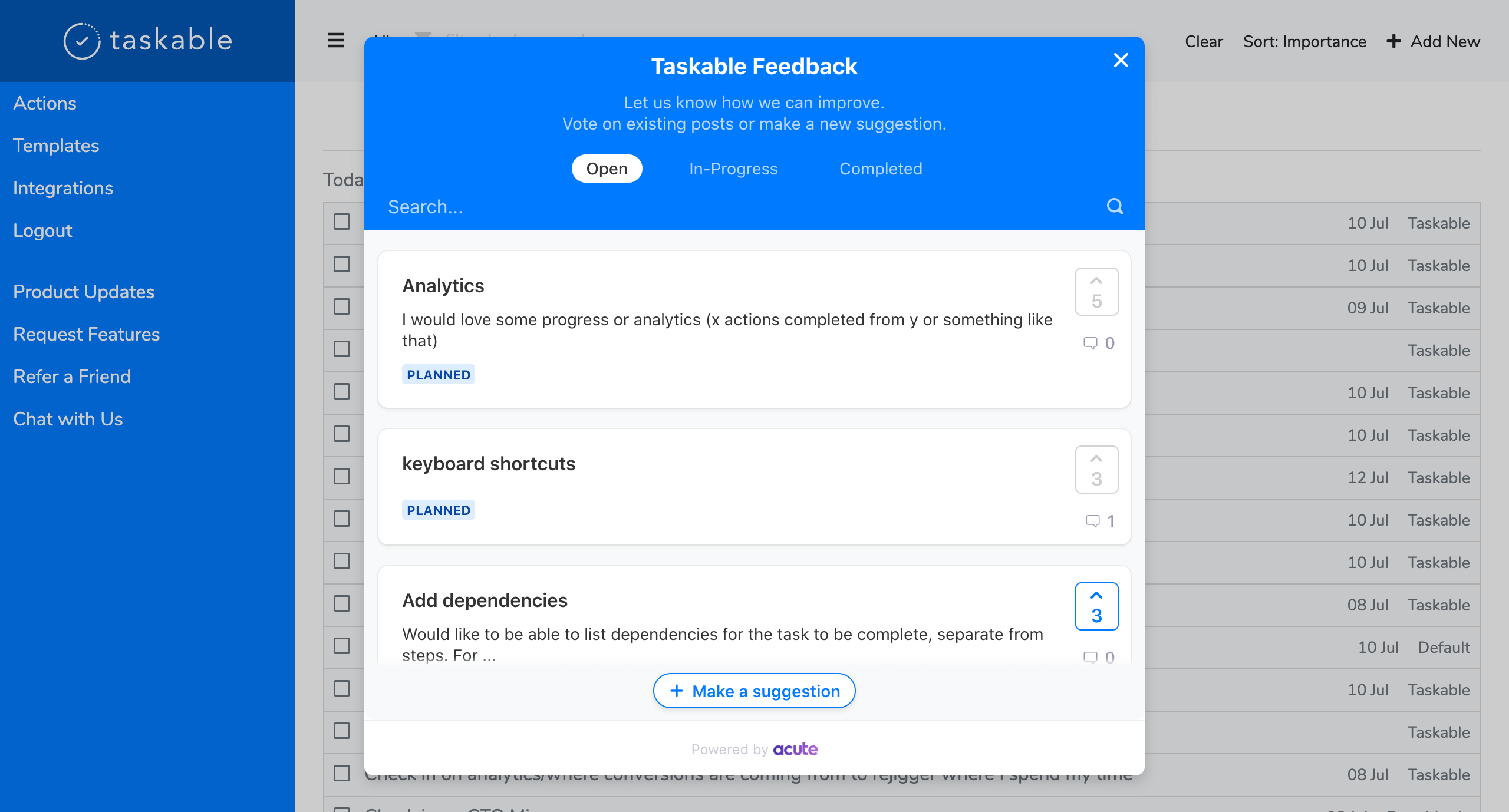 I love how easy it is to notify people that the thing they needed in the product is live now, and watching them come back and start using it.

Most surprisingly, me and my co-founder use it all the time. It is super easy to capture a change we want to make to the product, and then get additional feedback and validation from our users on it.